Location – Hastings Old Town B & B
Location – Hastings Old Town B & B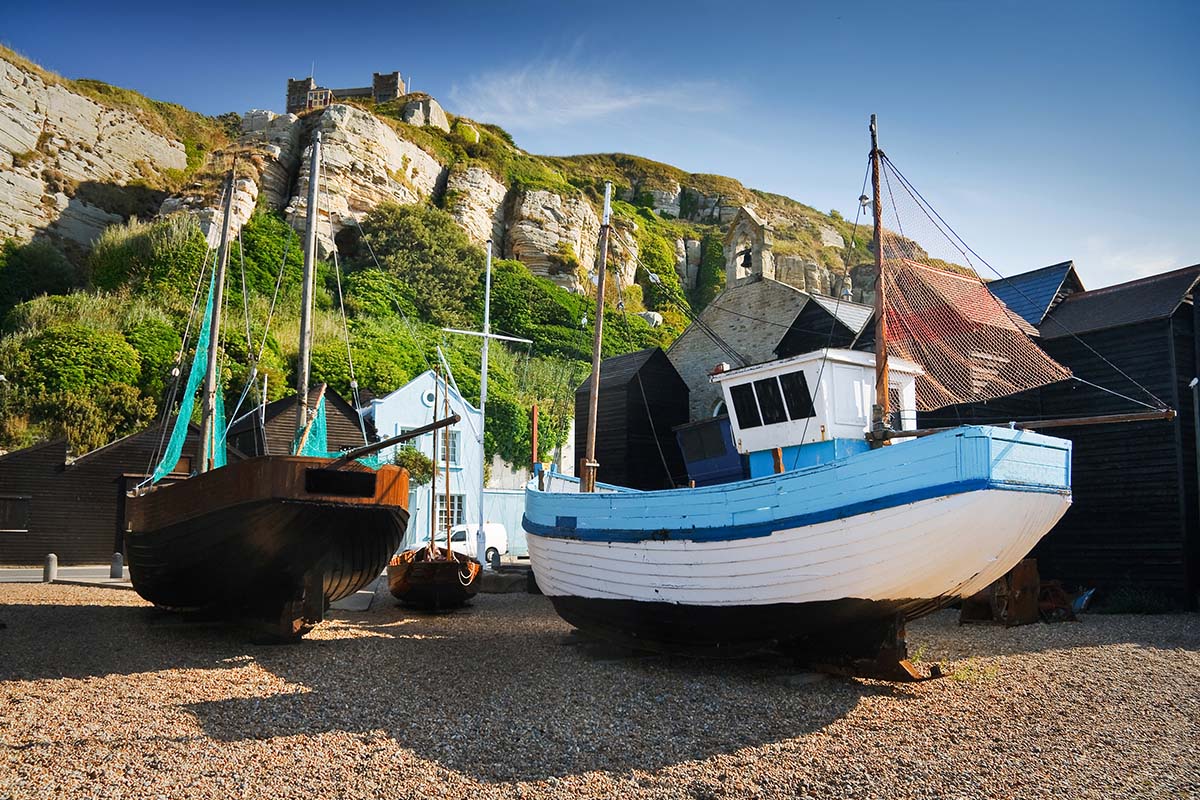 Hastings Old Town B & B is the perfect location. Hastings is centre of 1066 Country on the south east coast, set in tranquil rolling countryside. A culturally and historically rich area that provides castles, gardens, quirky museums and award winning art galleries, there's lots to explore and see, perfect for families, couples and lone visitors alike.
With a newly renovated pier and sea close by, you can discover local wines and fresh local produce in many of the eateries we have here in Hastings. Meander in antique shops and wander through history, losing an afternoon has never been so fun.
Want to discover what's further afield? Why not soak in a little more history with Battle, Bexhill, Herstmonceux, Pevensey, Rye and Camber are all picturesque and only a short drive away. To find out more about what's going in Hastings and around, you can visit: www.visit1066country.com
Historic Experiences – Suggested Itineraries 2023, with Tour Producer and Local Writer Tina Brown.
Best Bespoke Walking Tours Provider – Sussex (LUX life 2023 Travel and Tourism award)
If you would like to join this very popular Historic Tour of Hastings as part of your stay, then click here for more information.
Please book your room first! Then you can book your tour with Tina by contacting her directly:
Email:  tina@historicexperiences.com  Tel: 07876 010835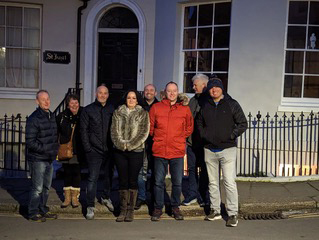 Festivals

Exhibitions

Music

Free Events

Theatre

History

Children's Events

Guided Walks

Food Events
Hastings
Hastings is not only a cosmopolitan town bustling with shops, pubs and restaurants, but it is also has a very visible history dating back over 900 years past 1066 and the famous Battle of Hastings. Hastings is really three towns joined beautifully into one by the promenade.
In the east you have the Old Town with some stunning old architecture, then there is the the bustling contemporary shopping Town Centre in the middle and the over to the west nestles St Leonards, which features the classical elegance of James Burton's architecture and the fashionable Norman Road. This area was recently named as the new 'Portobello Road-on sea' by The Times` and offering a great collection of antique shops and vintage galleries. You could say we have it all!
To cap that, our brand new stunning pier just won the prestigious RIBA Sterling Architecture Award. Nicknamed the Plank, de Rijke Marsh Morgan's stark wooden wonder – using timber reclaimed from previous fires – was praised for changing 'the idea of what architecture is'. Now that's really special.
And below are some other useful links for your visit:
Our award winning Hastings Contemporary (Gallery): hastingscontemporary.org
Our award winning pier: hastingspier.org.uk
Fancy a walk? coastalculturetrail.com
The Sea
Sometimes Hastings is like the Mediterranean, tranquil and sparkling with yachts fluttering and dipping. Sometimes, it's huge and green, rearing up and tossing pebbles into the beach hut verandas. Out of season you can almost feel like it hasn't changed in hundreds of years: exhilarating, salty, raw and full of spirit. This can be the best time to visit, but mostly it's just fab any time of year!
The beach is a mix of sand and pebbles which gives Hastings beach that traditional feel, and you'll also find the usual amusements, fairground rides, fish and chips and crazy golf here. It's a blast.
What to do to get into the spirit
Get your bearings: The main shopping areas are George Street and High Street in the Old Town, a cluster around Trinity Triangle in the New Town and the Norman Street/London Road crossroads in St Leonards.
Something traditional, some browsing?: Why not stroll up to the Rock-a-Nore road, which is the far side of Hastings Old Town (a cul-de-sac ending at cliffs and sea). You'll meander past the fishermen's huts, past pints of prawns and wet-fish shops Johnny Swann and Dave's, to the Fishermen's Museum to understand what the twee, higgledy-piggledy Old Town was once all about. This is a fascinating and refreshingly old-fashioned exhibition. Admission free, open daily.  As for shopping, you will be more than pleasantly surprised by the Old Town, there's a great number of interesting eclectic shops and no chain stores. A visit to remember.
Eating and drinking
Hastings Old Town has a lively music scene. Both Porters (Jazz bar) and the Jenny Lind, in the High Street, are cosy and popular with locals. The former has a good wine list and acoustic/folk music (Weds and Thurs), the latter is more beer and Coldplay (Weds and Fri). For food, you are totally spoilt for choice! The Crown Pub is ace, Webbe's Rock-a-Nore (exceptional food and service), or more traditional.. Maggie Fish Bar. If you love a curry, then check out the Cinnamon Spice. For a great choice, take look through the Trip Advisor comments here.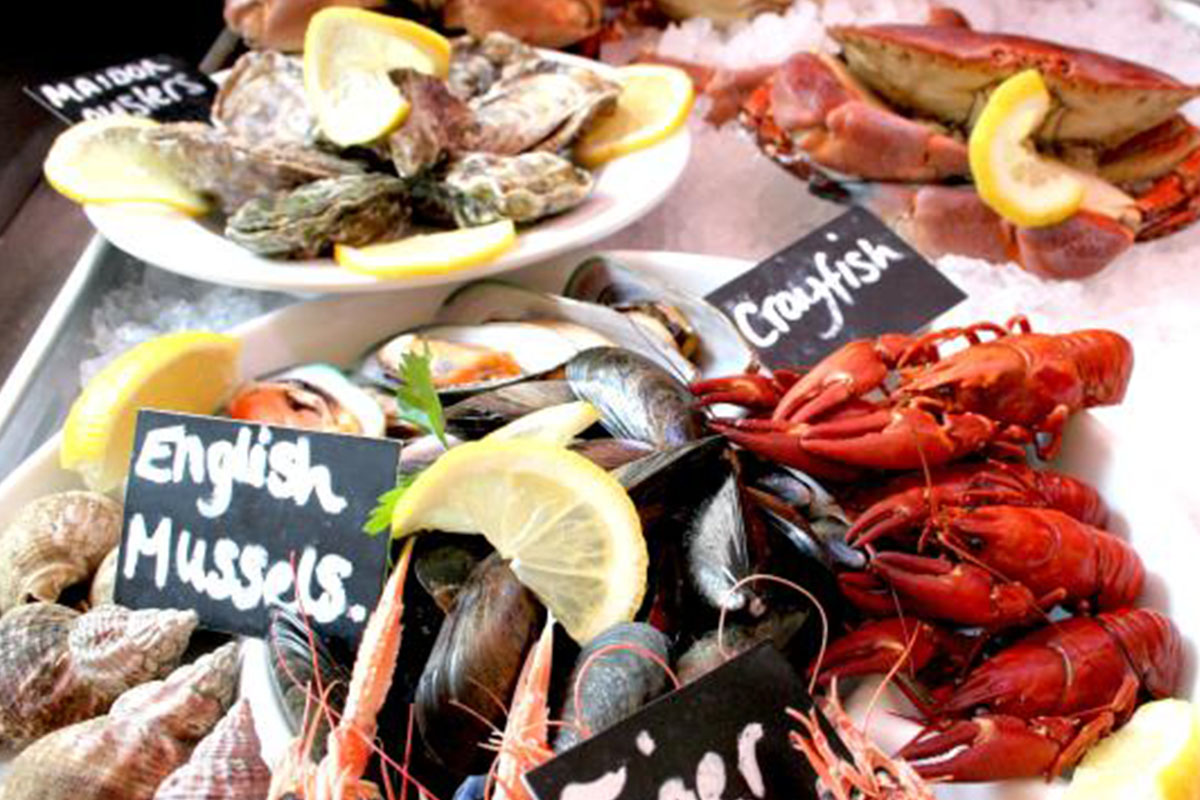 Get the most from your stay, check out visit1066country.com to discover this area, its interesting places and find out what's on.