Contact Laindons – we love to help
Contact Laindons – we love to help
Contact Laindons, we would love to hear from you. It is often quicker and easier to book by simply calling us. We are a friendly bunch here in Hastings.
Karen and Malcolm Twist
Call us on: 01424 437710
Or email: welcome@laindons.com
The Laindons
23 High Street
Hastings
TN34 3EY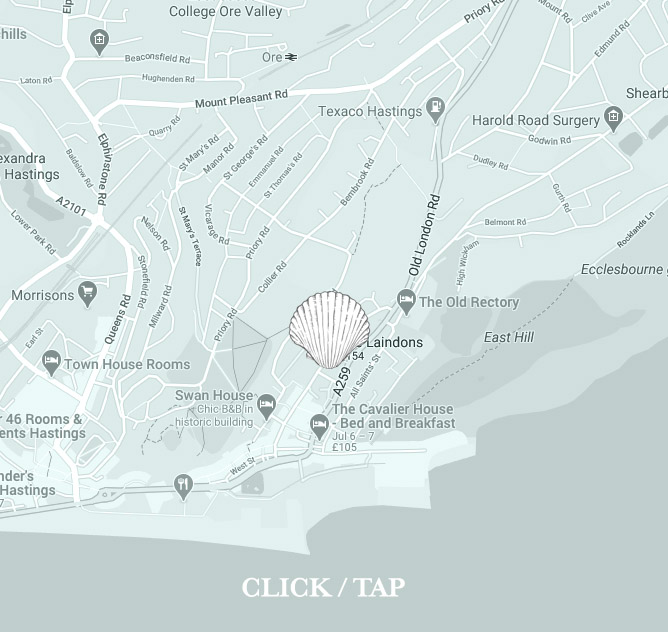 Directions
The Laindons Guest House is a 5-minute taxi ride from Hastings Railway Station, a 1 hour drive to Folkestone and 45 minutes' to Brighton.
Parking information
A complimentary parking ticket is provided on arrival to guests and is valid from 16:00 until 11:00 the next morning in the local public car park. The 'Bourne Car Park' is just 5 minutes walk away.